Full Swing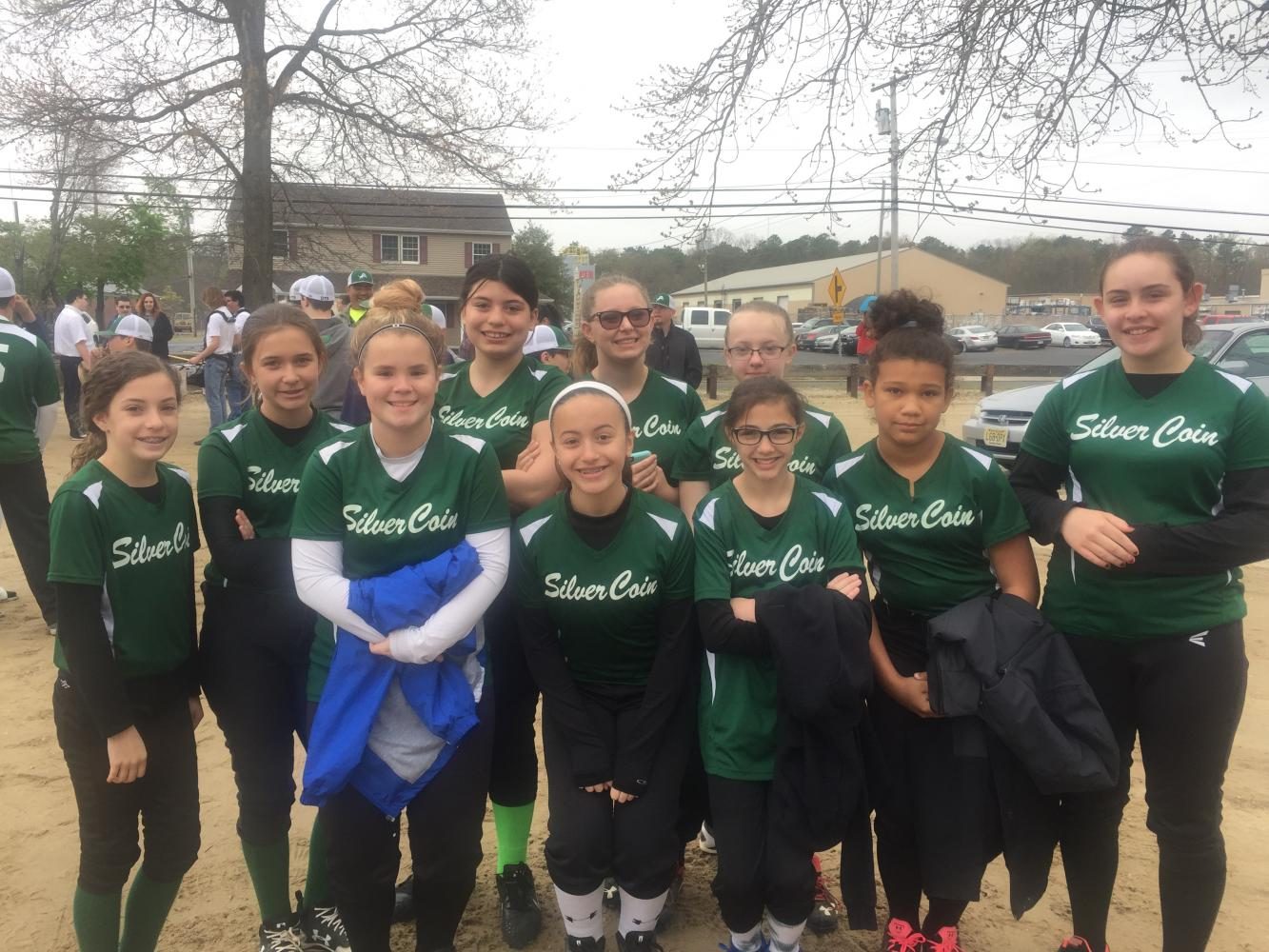 It's official: softball season in Hammonton is in full swing! Hammonton's Softball Little League is off to a great start. With Silver Coin, in green, and Assumption, in yellow, along with Tigers Fastpitch, Hammonton is sure to have a successful softball season.
Silver Coin has started the season out with a bang; a record of 6 wins and 1 loss has shown what great things they can do. With star pitchers, Mary DeRose and Maddie Schino, they have both added up to a big part of the team. The whole team, including HMS's own, Gina McBrearty, Gamble Mascio, Sarah Colon, Hannah Gray, Mary DeRose, Emma Neumann, Jolina Balinsky, Miranda Mohiko, and I have kicked it into high gear for the season. All teammates are getting into it; with hitting, fielding, and bonding. With every game they prove just what they can do!
Assumption has also been a great team in the league. With amazing pitchers, including Ava Divello, Victoria Esau, and Giada Palmeri, batters are up for a shock. Fielders include Emma Peretti, Kaylie Ranere, Brianna Gazzara, Ariana Cruz, Dani Driallo, Alyssa Cicatiello, Josephine Fenelli, and more; their team is truly one to beat. They have started the season off with 6 wins and 1 loss and proved to the public that they are an undeniably great team!
Tigers Fastpitch is a travel team that usually plays against the amazing Saint Joe Wildcats' team. They consist of  some of the best players in the league, and are unstoppable. The team crushes the ball, never stops in the field, and pitches like no other. The Tigers are truly "Mighty, mighty"!
As softball season starts up, each team is getting into "full swing". All the teams in Hammonton's Softball Little League are stepping up to the plate with enthusiasm and strength. The players never step down from accomplishing their goals and will have a successful season playing the best sport on Earth!