HMS Lunches: Yah or Nah?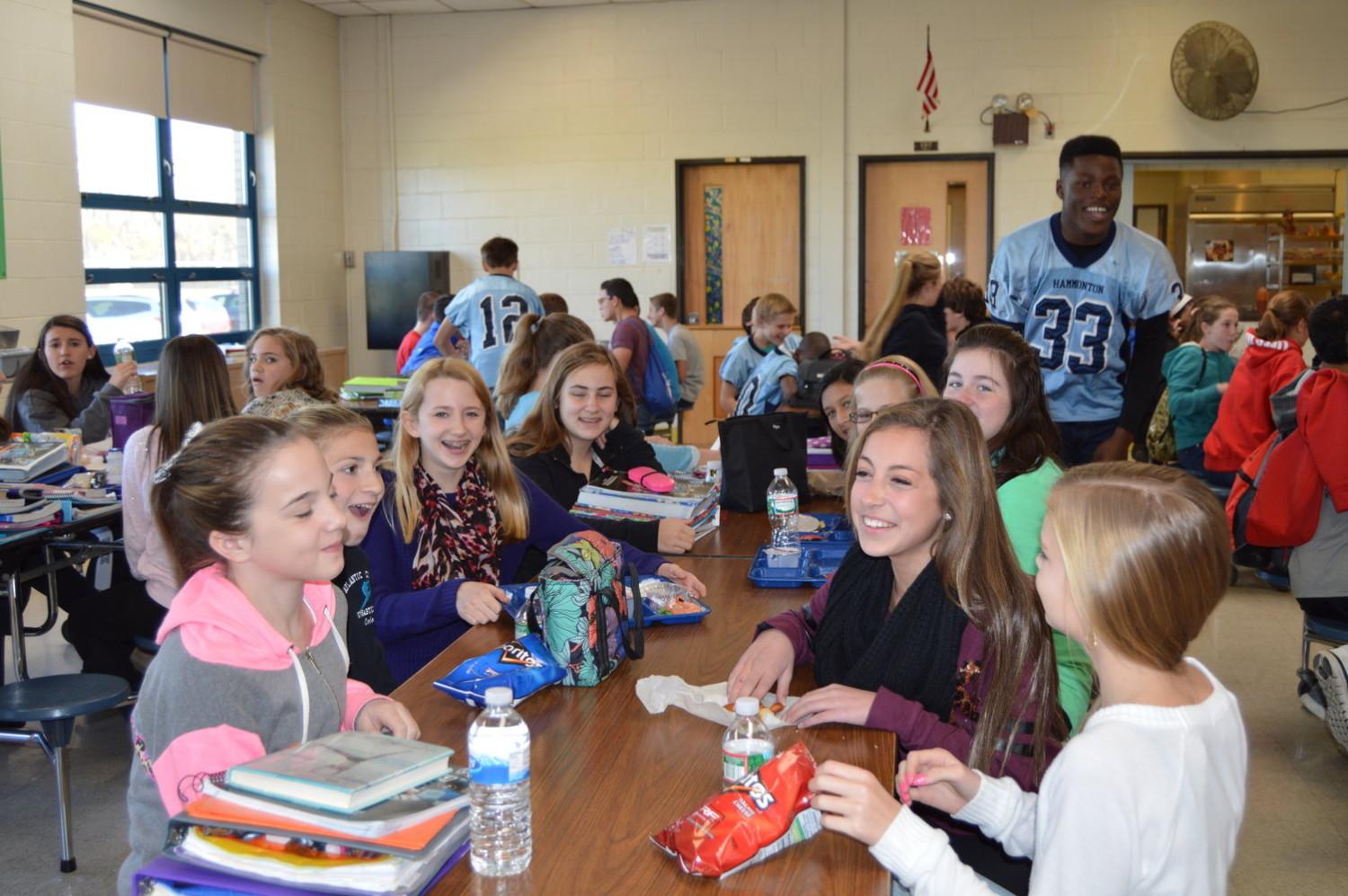 This year students of HMS have noticed many changes in our school lunches. "Everything's whole grain!" or "Why isn't there Gatorade anymore?" seem to be common phrases said during lunchtime.
Meeting Michelle Obama's health requirements have left students feeling unappetized at lunch. Mrs. Obamas' plan is to ban marketing junk foods and sodas in school. All vending machines with pictures of sodas, posters with unhealthy food and cafeteria cups illustrated with logos for high-calorie beverages were banned.
Some kids don't even eat the lunches and are left hungry during their next classes. I know that you're thinking if some students don't eat then its their fault if they are hungry,  but we all know that if you don't like some type food you're not going to eat it .  When I discussed this topic with my mother she told me unhealthy foods are the mindset of Americans.
I personally dislike some lunches, but I manage . On the days that I don't like the school lunches, I pack. Other students depend on school lunches because they don't have the time or money to pack lunch everyday.
One of our HMS lunch ladies said she dislikes the school lunches because they're processed.
As I've explored this topic I have found that I really don't love or hate our school lunches. To conclude, how do you feel about our lunches? (Feel free to comment below!)