Too Much Snow?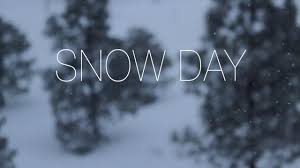 As children, we love to play in snow, and have snow days. Lately, we've been getting a bit too much snow.  We were supposed to get out of school June 13th, but with our snow days, we now get out June 20th. Kids are getting tired of this snow, and so am I. We just want to get out of school earlier in the summer.
HMS students Rebecca MacLane said she wants more snow, while Selena Brudon says she's so over it 8th grader Kyle Cassidy also says he doesn't want any more snow.  HMS teacher Social Studies Mrs. Scully said she hates snow.
With the more snow days we have, the 8th graders graduation gets pushed back further, and we stay in school longer in the hot weather.
So what's your opinion? Over snow, or ready for more?