The 2018 Thanksgiving Food Drive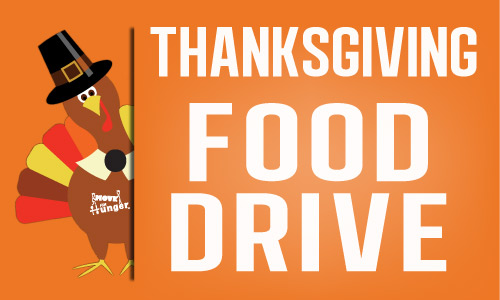 ATTENTION! ATTENTION! It is finally here! The 2018 Fall Food Drive. The HMS Student Council has been hard at work to get everything ready. The 2018 HMS Food Drive starts November 12th and ends November 16.
There are so many things that you can bring for this food drive. These foods include, stuffing, canned fruit, pancake mix, brownie mix, cake mix, instant mash potatoes, and other non-perishable food items. You can also check out the posters hung around school for more info and other items you can bring.
Like always, the food drive will be a competition. The prize is the same as always. The first place winning team will get to play in the dodgeball game, Dodge Hunger, against the teachers. The runner-up grade will get the opportunity to come and watch the game. The food that you bring in will be stored in bins in each classroom and at the end of the week will be put in the grade bins. The seventh and eighth grade boxes are placed near the main entrance of the school, and the sixth grade box is in front of the sixth grade wing So, think about it, how happy would you be if you were in the situation where you knew food wasn't so easy to get, but you had access to food collected during  a drive? Know that anything you can bring will be greatly appreciated. Donate to the food drive, because it will be given to families in need this Thanksgiving.
The food drive is here, and Mrs. Coyle, as well as the entire HMS Student Council, truly encourage you to donate to a Fall Food Drive. Like every year, let the challenge begin to see who wins.