A Miracle Story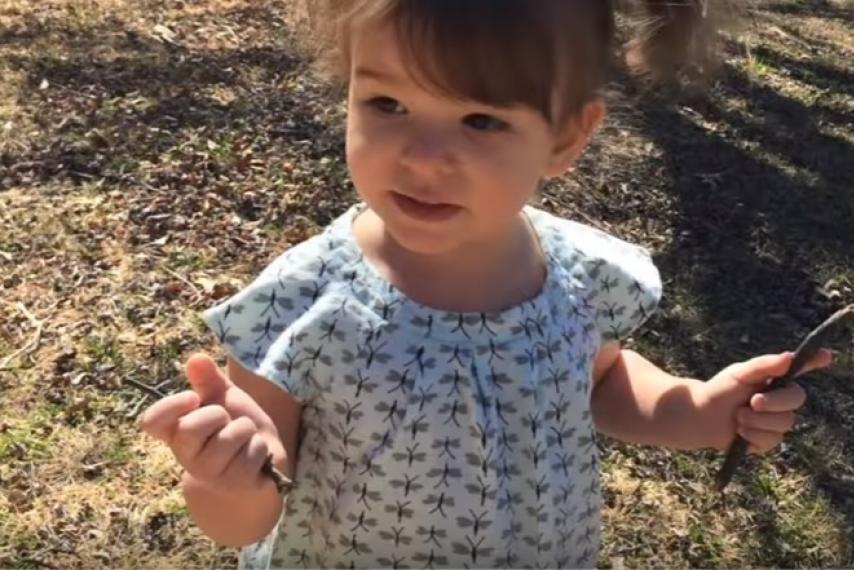 A two-year-old girl drowned in her pool back in February of last year,  and doctors have been able to reversed her brain damage in a one-of-its-kind brain surgery!
The young girl's heart stopped beating and the lack of oxygen to her brain had caused deep grey matter injury and cerebral atrophy. The toddler could no longer speak, walk, or respond to voices, but would uncontrollably squirm around and shake her head.
The poor girl, named Eden Carlson who lives in Arkansas, had apparently slipped through a baby gate while her mother took a shower. She then made it past a heavy door, before eventually falling into the family swimming pool. She had been left there, not breathing in the pool of fifteen minutes, when her mother had later found her. Eden's mother quickly called 911 and began CPR. She was resuscitated after two hours, and after intense care for 48 days, was later discharged.  Doctors from a team of doctors from LSU Health New Orleans and the University of North Dakota had created a way to reverse Eden's brain damage. A treatment called Hyperbaric Oxygen Therapy was given to Eden, and this 45 minute a day treatment began to reverse the brain damage. About three weeks later, the researchers moved Eden and family to New Orleans, where she began a round of new treatments in a hyperbaric chamber.After just 10 sessions, Eden's mother observed that the toddler was back to "near normal, except for gross motor function", and so the little girl began physical therapy in addition to the hyperbaric treatment.
Now, young Eden Carlson is back in her Arkansas home, living a life brain-damage free! Eden is truly a strong little girl with lots of hope.
 Source:
https://www.sciencealert.com/scientists-have-reversed-brain-damage