The Sweetest Part of Easter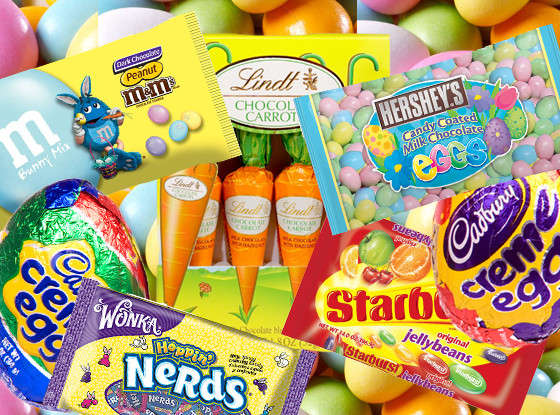 Did you know peeps have been around for over 60 years? How about that the red jelly bean is the most popular? Did you know that Jelly Belly produces 34 million pounds of candy every year for Easter? With Easter right around the corner, every store is filled to the brim with many items for Easter. Although there is one thing at the top of everyone's "to buy" list: candy! Whether it's sweet, sour, striped, sticky, soft, or just plain sugar, everyone's Easter is filled with some sort of delicious candy.
Around this time of year, all the major candy brands come out with spring or Easter versions of their best selling candies. This includes HERSHEY'S, Jelly Belly, Star Bursts, Lindt, Sweet Tarts, and many more. However, some are just a little bit better than others. According to a recent Women's Day article, Cadbury's creme filled eggs and mini chocolate eggs are at the top of the list. The article went on to list the top twenty of all time. This included many popular Easter candy such as: Reese's eggs, chocolate bunnies, Jelly Belly jelly beans, candy eggs, Lindt chocolate carrots, and a bunch more.
Although Cadbury candies top the list for most popular, it is a different story for top selling candies. In 2017, Peep's and Reese's eggs were at the top of the chart. In the end, Reese's took home the gold. The race is on to see who it will be this year!