Loyola-Chicago All The Way? An Update on the NCAA March Madness Tournament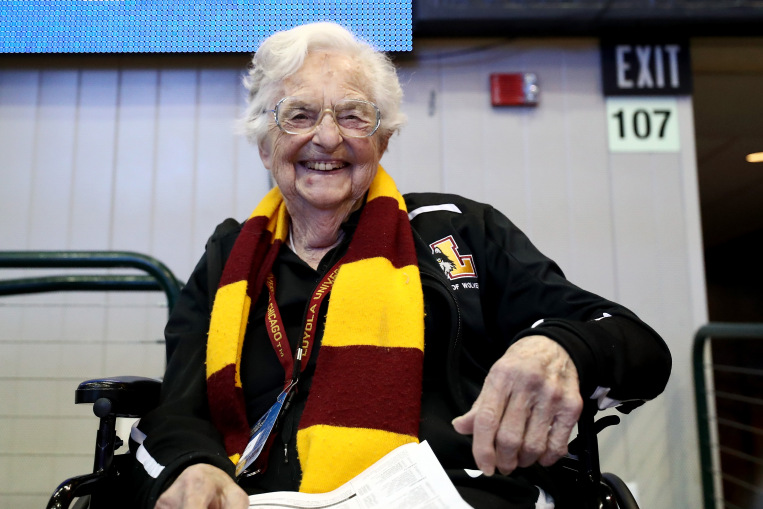 March Madness is underway, and this year's bracket is full of huge upsets including Virginia's loss in the first round. But possibly the biggest upset story, is Loyola-Chicago's trip to the final four. Loyola-Chicago is an 11 seed in this year's March Madness Tournament. They were able to pull off two upsets, beating Miami(6), Tennessee(3), and Nevada(7). The question is, can they beat Kansas State and make it to the top two.
Another stand-out of this tournament is Sister Jean. For almost 25 years, Sister Jean has been the team's number one chaplain. Forget the stand-out teams, this nun has completely stolen the NCAA's fan's hearts. She has become well known by making funny remarks, new friends, and witty quotes that fans just can't seem to get enough of. She has almost become a trademark of this year's March Madness; with bobbleheads, t-shirts, and banners with her face on them. Sister Jean had previously been a coach and former basketball player at Loyola herself, and her legacy still lives on. At just 98 years old, she has almost broken the NCAA tournament altogether.  
Well, we'll all be on the edge of our seats to see if Loyola can go all the way and break Villanova's record for being the lowest seed to win of 8. Good luck to the whole team (and Sister Jean).