Taking Home the Gold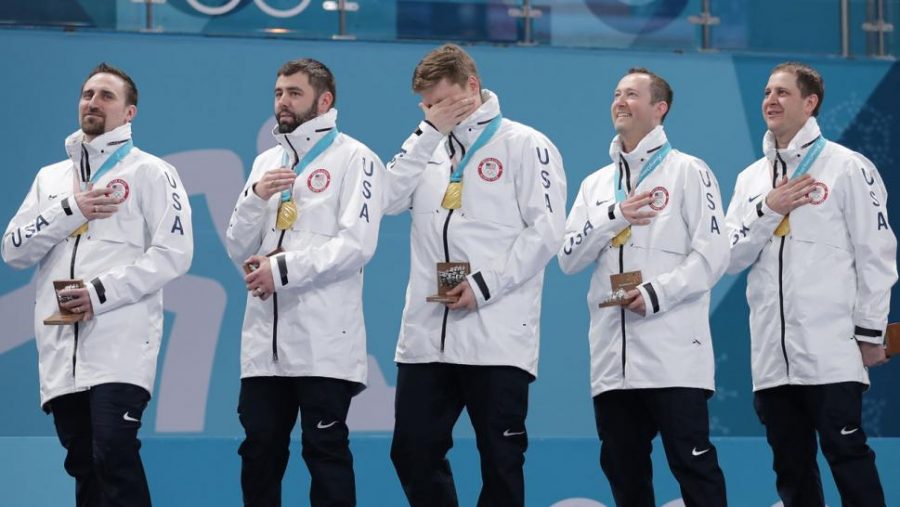 At this years 2018 Winter Olympic Games in South Korea, the United States walked away with a total of twenty-three medals– nine which were gold! To note a few, the U.S. Men's Curling Team had a miraculous win and the U.S. also stood out in snowboarding.
The United States took home four gold medals in snowboarding at the Olympics this year. Shaun White took home the gold in Men's Halfpipe with an amazing comeback run. Jamie Anderson took the gold after crushing Women's Slopestyle Snowboarding. Our younger athletes did not fail us this year, as well. Red Gerard and Chloe Kim, both 17, won gold medals after nail-biting, but swift performances.
The U.S. claimed three medals in skiing events. Mikaela Shiffrin took the gold in Women's Alpine Skiing, David Wise in Men's Freestyle Skiing Halfpipe, and the U.S. Women's Cross Country Skiing Sprint Team took home a gold, too.
A lot of history was made at the Olympics this year, but there was a standout. The U.S. Men's Curling Team won their first curling gold medal ever after John Shuster knocked out Sweden's stones. The U.S. Women's Ice Hockey Team also won the gold medal after defeating Canada in a shoot-out.
Overall, the U.S. did not fail to impress us all at the Olympics this year. Four more years, and we'll be back at it again!