Fight, Score, Win: HMS Devils Field Hockey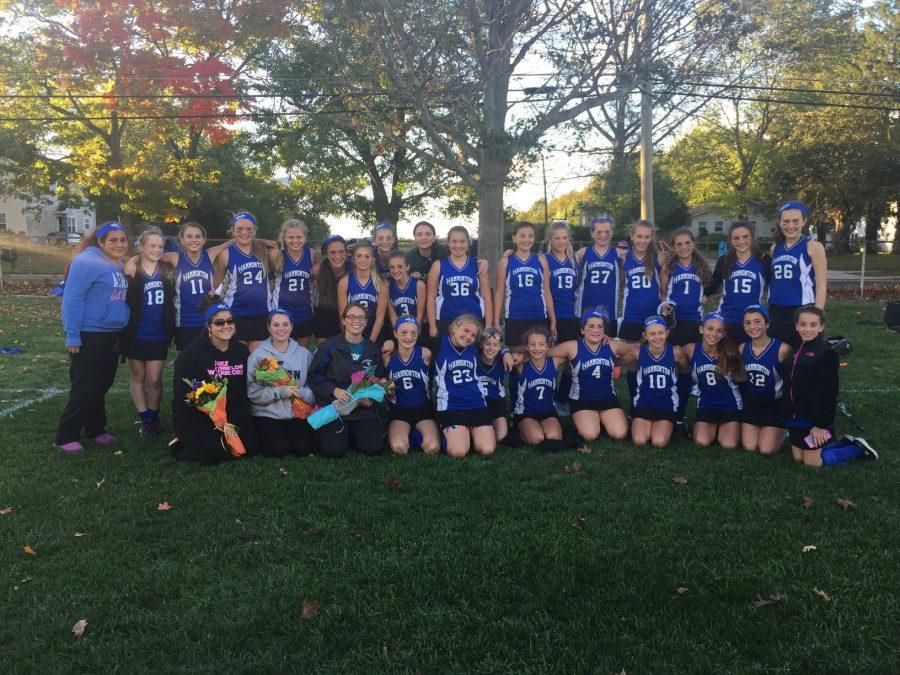 The HMS Devil's Field Hockey team has had an amazing season. Led by Kristen Gazzera, "who pushes them to be their best", and, "is the reason they are a good, supportive team", has been by their side this whole season. Brianna Gazzera, number ten, grade six, states, "Our team is very supportive, and are very, very good field hockey players." Kaylie Ranere, grade six and is number eight, adds,"They're really fun and are like a family." Riley Ruberton, who is in sixth grade and is number five, describes them playfully as "winners". Riley, Kaylie, and Brianna all agree that the reason they play field hockey is because it's a fun sport. This season, the sixth, seventh, and eighth graders, have all proved they've got "devil power"!
     On 10-13-16, The Devil's played a tough 1-1 game against Kingsway, after losing 2-0 in the early season. Coach Gazzera calling it "the best game  she's seen all season". The goal was scored by Jillian "Jill" Orcot, number 14, grade eight, who drove the ball down the field and in the net. "We did nothing wrong, we played a challenging game against a really good team, and I think we did an awesome job." Brianna stated. Riley and Kaylie adding, "We worked well as a team and it payed off." HMS Devil's have once again proved they are force to be reckoned with! Go Devils!
     Congrats to the HMS Devils Field Hockey team for an amazing season!