My Life of the Party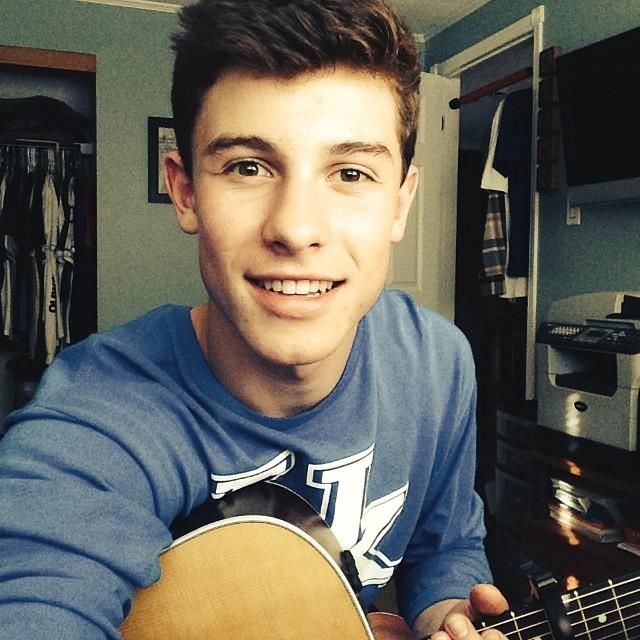 You may know him as the boy who came out with the hit song 'Stitches' or you may know him as the 17 year old boy who's EP hit top charts on itunes in 37 minutes. Shawn Mendes was discovered on an app called vine where you have six seconds to make a video, that's an awfully short time to impress people, but Shawn is the third most followed musician on vine. Shawn impressed millions of people on vine and even Island Records.
Shawn is also just a normal 17 year old who has the voice of an angel. Shawn's little sister, Aaliyah is just like Shawn, who knew? Shawn has one EP, Life of the Party EP , this EP hit top 10 on itunes in 37 minutes. Shawn's album Handwritten is at top 20 on itunes. Shawn's album has four different part, but Shawn just released his last version with all 16 songs plus four new songs including a duet with Fifth Harmony's Camila Cabello. You may only know Shawn for his hit "Stitches" or his first ever hit "Life of the Party" or even "Believe" from the new Disney movie Descendents,but actually in total Shawn has twenty-six songs all together and if you ask me they're all top chart amazing, because I may or may haven't bought each song three times…..
Shawn has won awards for his top single, "Life of the Party", top upbeat song song for "Something Big", top video and song of the year for "Stitches", and artist of the year, and nominated for tons year.
All in all, I am proud of this seventeen year old kid who just posted one six second video for fun and now has his music blasting through peoples radios. Shawn Mendes has stepped himself up to the plate and made thousands of people love him.